The Leonardo fleet of helicopters in Japan has grown rapidly in recent years, with almost 160 aircraft now in service. Some 80% of these helicopters are deployed for missions that save lives spanning roles such as search and rescue, law enforcement, firefighting and disaster relief as well as primary and secondary EMS missions. The arrival of an EMS-configured AW169 for a month-long demo tour signifies the company's continued commitment to customers in Japan, and in particular Leonardo's support for the public service market.
The AW169, which features a full medical interior, belongs to Italian helicopter operator Alidaunia and will make numerous stops to across the country to engage with EMS operators, search and rescue organizations, law enforcement agencies and firefighting aviation units stretching from the northernmost Hokkaido Island to the south of the country.
"We believe the AW169 is particularly well suited to the EMS mission and public service roles more generally in Japan," says Daniele Alzetta who is responsible for Sales in the Asia Pacific Rim region. "In the EMS sector in Japan, there is a trend towards replacing smaller helicopters with larger models that offer more cabin space and this is a strength of the AW169 because it has class-leading cabin size. The spacious cabin means that crews benefit from full access to the patient, while the helicopter can also carry more complex and advanced medical equipment on board to deliver emergency care in flight.
"The AW169's performance and range are also important factors in Japan which has a territory that includes thousands of islands, requiring helicopters to perform an important role in accessing remote communities. The helicopter's compact footprint also enables it to operate effectively in densely populated cities where landing sites can be significantly restricted."
Alzetta adds: "Japan's EMS market is well developed with approximately 65% of operations involving primary missions where aircraft are deployed directly to the scene of an incident and the remainder being secondary missions such as intra-hospital transfers."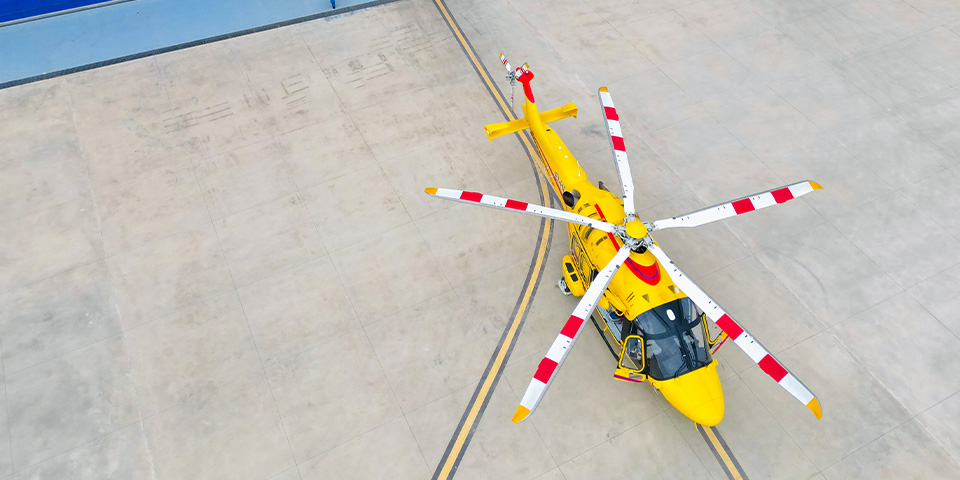 Four decades of growth
Leonardo's presence in the Japanese helicopters market can be traced back almost 40 years to the mid-1980s with the sale of early Agusta A109 models into the country. In the four decades since, the fleet has grown significantly, particularly since the opening of the company's office in the country in 2008. In the civil market, Leonardo aircraft operate diverse missions including VIP/corporate, utility, transport, training, and Search and Rescue (SAR), in addition to EMS, firefighting and law enforcement operations.
Japan also has a mature Electronic News Gathering (ENG) market, with a significant fleet of helicopters carrying out ENG activities for newspapers and broadcasters nationwide. A total of seven AW139s and four AW169s are in service supporting the ENG market currently.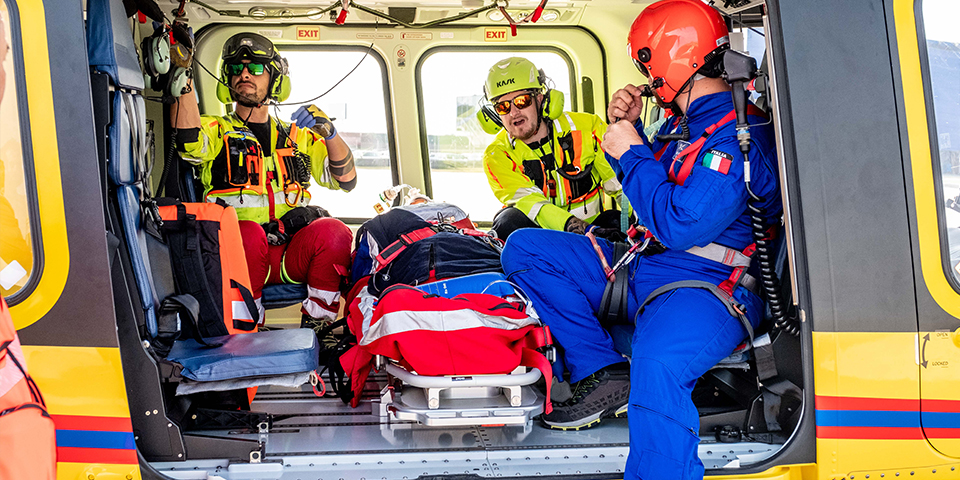 MCH-101 upgrade contract agreed
In the military sector, the MCH-101 is a licence-built version of the AW101 helicopter, operated by the Japan Maritime Self-Defense Force (JMSDF). During the Paris Airshow at Le Bourget in June this year, Leonardo and Kawasaki Heavy Industries (KHI) signed a contract for additional MCH-101 helicopters together with the launch of a mid-life update (MLU) programme for the type in Japan.
The JMSDF operates 10 MCH-101s for airborne mine countermeasures and transport missions, alongside a further three CH-101s which perform utility transport operations in support of Japan's Antarctic research activities.
The MLU agreement will see a batch of aircraft updated to the latest avionics configuration for the MCH-101, while the contract for additional helicopters follows an order placed in 2022 for one aircraft. The signing at Le Bourget also marked 20 years of partnership on Japan's AW101 programme. KHI is the prime contractor, with Leonardo providing technical support for the platform. Marubeni Aerospace acts as Leonardo's distributor and is responsible for spares, ground support equipment and services.
A strong industrial partnership
Beyond the supply of products and services, Leonardo has also forged strong relationships with Japanese customers and industry over the years, including licensing and partnership agreements. . The company also collaborates in-country with training, maintenance, repair and customization centres as well as distributors to support customers effectively.
Alzetta concludes: "Our message to customers in Japan is that we recognise our responsibility to provide the highest quality support across every type of mission and we will continue to invest in Japan to provide a local service alongside latest generation helicopters that meet the specific requirements of the market."