The Kagoshima prefecture, southern Japan, is a unique landscape with its diverse geography spanning the urban environment to remote islands. It is an area, which from the skies needs careful navigation over the land below.
"Looking at the helicopter that really matched to Kagoshima Prefecture from the perspective of a medical professionals, we came up with a new option in Japan at that time, the GrandNew", said Dr. Hideaki Yoshihara, M.D., Director of Emergency and Critical Care Center, Kagoshima City Hospital. On 26th December 2011, in the presence of the Governor of Kagoshima Prefecture and the Mayor of Kagoshima City, the entry into service of a Leonardo GrandNew light twin helicopter took place. From that day onwards, the helicopter has undertaken hundreds of emergency medical service (EMS) missions helping many Kagoshima citizens and their families in need. For example, Doctor Heli operated in obstetrics and newborn babies transportation during the Kumamoto earthquake rescue activity in 2016.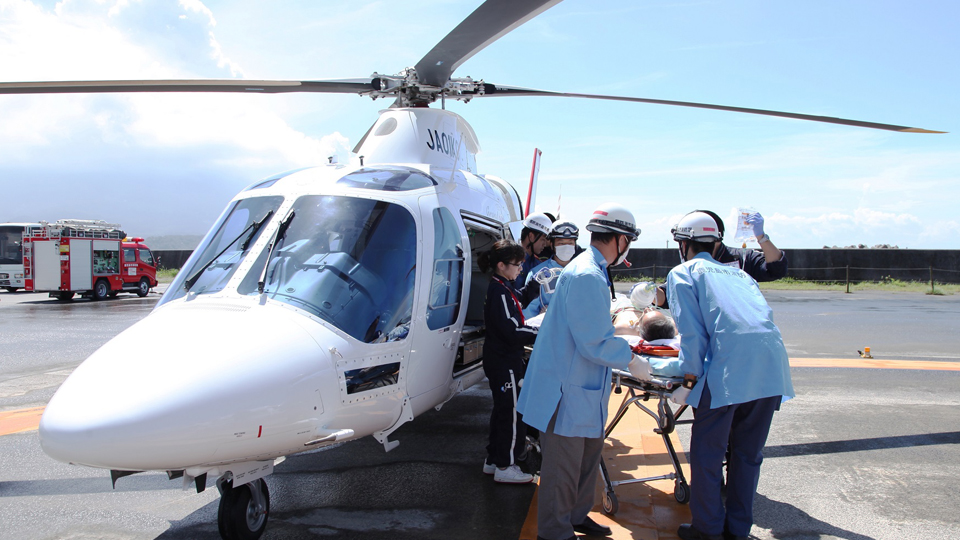 The GrandNew has formed a vital part of the Doctor Heli system programme, which provides modern airborne EMS coverage to all prefectures in Japan. An AW109 Power in the same EMS cabin configuration supports the aircraft further. In 2016 Leonardo announced that the operator Kagoshima International Aviation had placed an order for another GrandNew light twin helicopter. This was the second helicopter provided by the Company for the Doctor Heli Service in Kagoshima prefecture (service name as "Amami Doctor Heli"), based at Oshima prefectural hospital in Amami island covering nearby islands where speed and range are crucial.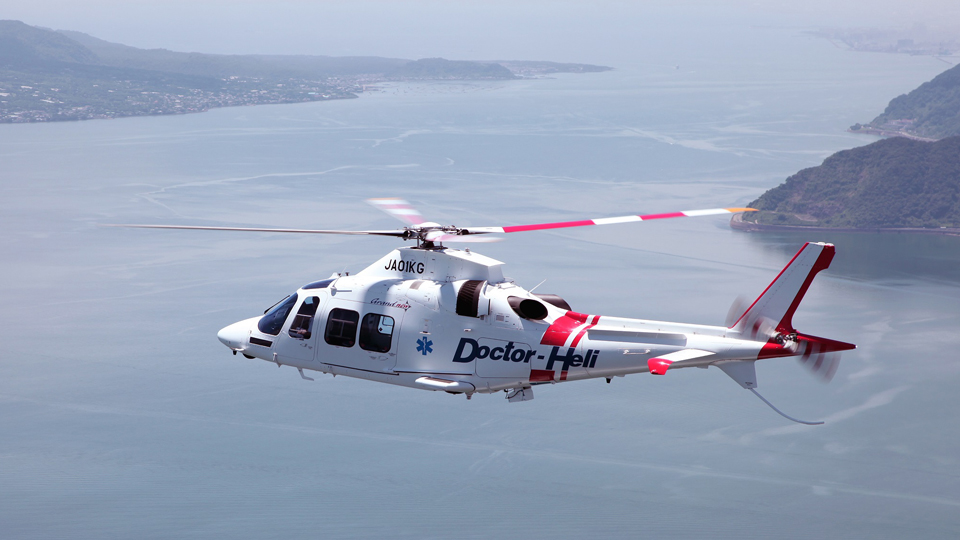 The Kagoshima prefecture has one of the highest transfer rates of critically ill patients in Japan. For example, over 1000 missions were carried out between Spring 2019 and Spring 2020. Therefore, the transportation of patients must be done with speed, care, and safely. This is why the GrandNew is so well placed to support the operations undertaken across the Kagoshima prefecture. The GrandNew has outstanding performance in terms of speed and range, its large cabin doors enable easy access, and its high safety standards and modern avionics make the light-twin helicopter ideal for EMS missions. Doctor Heli operates with a 3R respect policy of "the right patient in the right time to the right place", said Dr. Hideaki Yoshihara.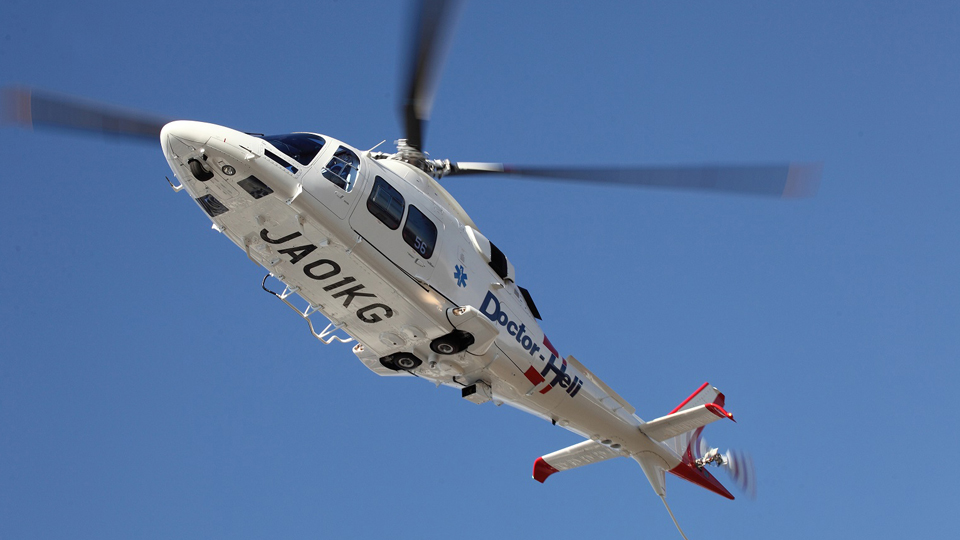 This policy has upheld through the GrandNew's wide and versatile cabin, which is able to accommodate a combination of 1-2 stretchers and medical personnel, the GrandNew can reach the patient and rapidly transport them to the nearest suitable hospital throughout Japan's prefectures. When minutes matter, the GrandNew can reach a top speed of over 300 km/h and with its state-of-the-art avionics it ensures a safe and quick flight to the casualty or person in need. The EMS helicopter has an advanced autopilot, collision avoidance and systems to improve visibility at night or in the presence of smoke, smog, and fog guaranteeing maximum flight safety and reducing the workload of the crew who can then focus on the mission.