Ensuring flight safety for our customers is the number one priority for Leonardo Helicopters – a fundamental commitment and one that is at the heart of all our activities.
Our focus on safety covers every stage of the helicopter lifecycle from the earliest design and certification phase through to manufacturing, customer support and training as well as involvement in incident and accident investigations. The aim is to continuously develop and improve every aspect of safety.
Roberto Pias, head of Safety System Governance, describes it this way: "Improving safety performance is driven partly by the safety culture inside the company, but it is also a partnership with our suppliers, customers, regulators and other external agencies because progress on safety involves all of us working together."
The real-world significance of efforts to improve helicopter flight safety is highlighted in EASA's 2022 Safety Review. The review includes data on fatal accidents, non-fatal accidents and serious incidents involving all helicopter operations in EASA member states. The latest figures for 2021 showed eight fatal accidents, 24 non-fatal accidents and 16 serious incidents. While the trend over the last decade has seen a decrease in the number of fatalities and serious injuries, it is clear that the rotary wing community must remain vigilant.
Our approach to safety management
Safety Management Systems (SMS), which have been long-established in aircraft operations, are now becoming more widespread across all OEMs in the industry.
Leonardo Helicopters' Safety Management Systems (SMS) follow ICAO's four pillars of Safety Policy, Safety Risk Management, Safety Assurance and Safety Promotion.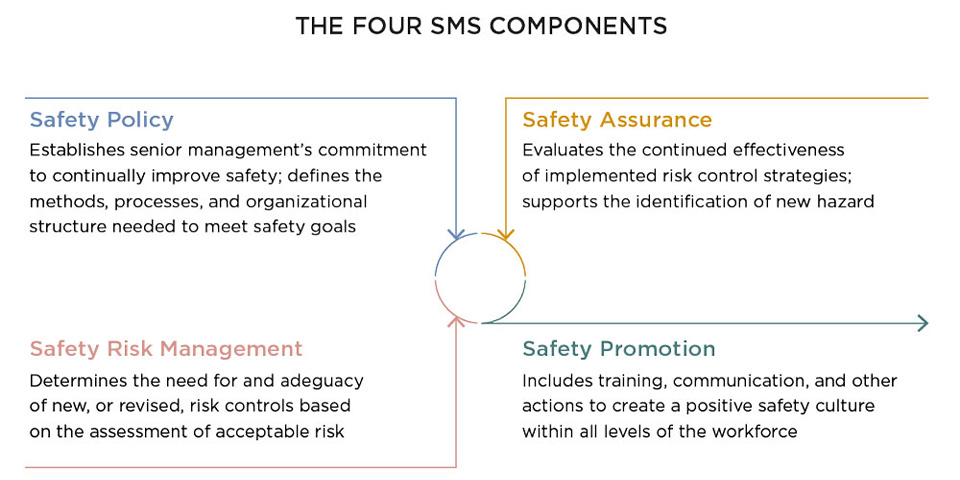 Roberto explains how these pillars work together: "Our SMS act like an 'early warning system' on safety risks. They enhance our ability to identify, predict and prevent risks before they happen. Our role in Safety Systems Governance is to provide holistic oversight and a structured approach to safety within the company and to do this we deploy specifically tailored SMS across different parts of the organisation including in Design, Production, Maintenance, and Customer Support, Services and Training.
"Each of our worldwide legal entities also has its own SMS including for Leonardo Helicopters UK, AWPC, PZL-Świdnik and Kopter."
Safety is about all of us
As part of our commitment to make safety a part of everybody's role within Leonardo Helicopters, we are developing a dedicated safety e-learning platform that will be rolled out to include employees in every discipline, giving them instant access to numerous training modules and case studies.
We're also making it easier and more straightforward to report voluntary safety occurrences with deployment of a new digital tool. The tool will provide us with an extra layer of data to help identify and prevent safety risks before they escalate.
We recognise that our supply chain has an important role to play in strengthening safety assurance too. While Leonardo Helicopters is responsible for the core technologies and systems that are at the heart of our products, suppliers account for 60-65% of our helicopters when measured by value. To engage with suppliers on this important issue, we are in the early stages of rolling out our Safety Requirements for Suppliers, which sets out our expectations in terms of safety assurance within the supply base.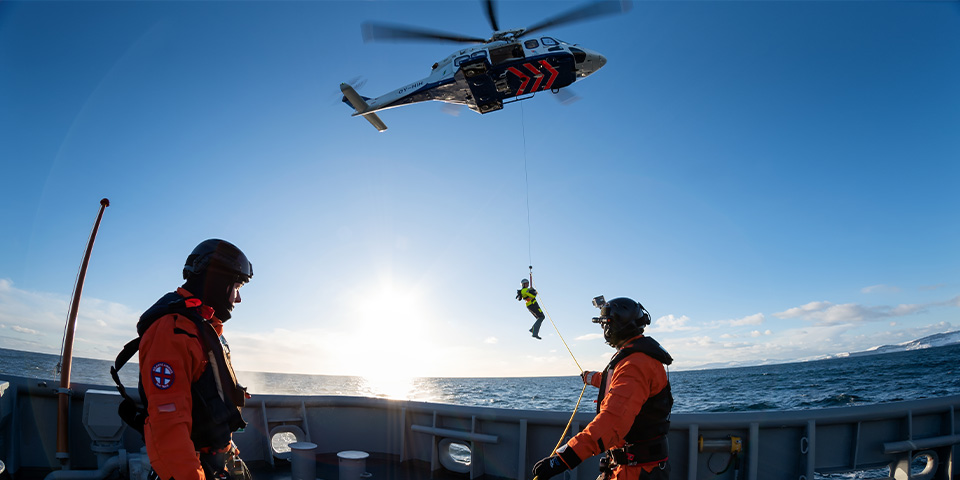 Safety in helicopter operations
We are committed to working with customers and external partners to support safe operations. For example, we are currently developing an Upset Prevention and Recovery Training Programme with a joint Leonardo Helicopters team consisting in representatives of all areas from Design to Training, including Airworthiness, Experimental Operations and Safety.
The aim is to provide concrete solutions in order to mitigate key areas of operational risk for our customers. EASA's latest safety analysis for specialised helicopter operations – including missions such as sling load – found that over the five-year period from 2017 to 2021, the aircraft upset incident and accident scenario was the key risk area. Five out of six fatal accidents involving specialised operations helicopters in that timeframe were aircraft upsets in flight.
Elsewhere, we are working with ENAV, the Italian Air Navigation Service Provider, to help helicopters operate more efficiently thanks to helicopter specific Instrument Flight Rules (IFR), focusing on Performance Based Navigation (PBN) applications, with an emphasis on sustainability, new digital techniques, and safety.
And we are harnessing the potential of emerging technologies such as Artificial Intelligence and Big Data to provide more in-depth insights to exploit for safety purposes.
We will continue to keep customers up to date with the latest safety information notices through the Leonardo Customer portal and we are also increasing our focus on operations in marginal environmental conditions.
We'll be providing more updates on some of these new safety developments and initiatives throughout the year.