Simulation is already a mainstay of aircraft design and training activities across the aviation industry. But what if rapid advances in simulation techniques could also be applied to the certification process – increasing the safety and effectiveness of flight testing while also reducing cost?
"Traditionally, simulation has been used more in the design phase of rotorcraft development," explains Andrea Ragazzi, Leonardo Helicopters' Aircraft Modelling and Simulation Technical Leader. "Certification, on the other hand, relies heavily on experimental flight testing – live flying.
"The challenge until now has been to produce modelling techniques that replicate actual flight testing with enough accuracy to be acceptable for certification purposes. Hardware must also provide the right visual, aural and motion cues to pilots to produce a true representation of live flying.
"Within Leonardo Helicopters, we have already achieved some notable successes with certification by simulation over the past decade and our aim over the next 10 years is extend the use of simulation to reduce our certification flights by half."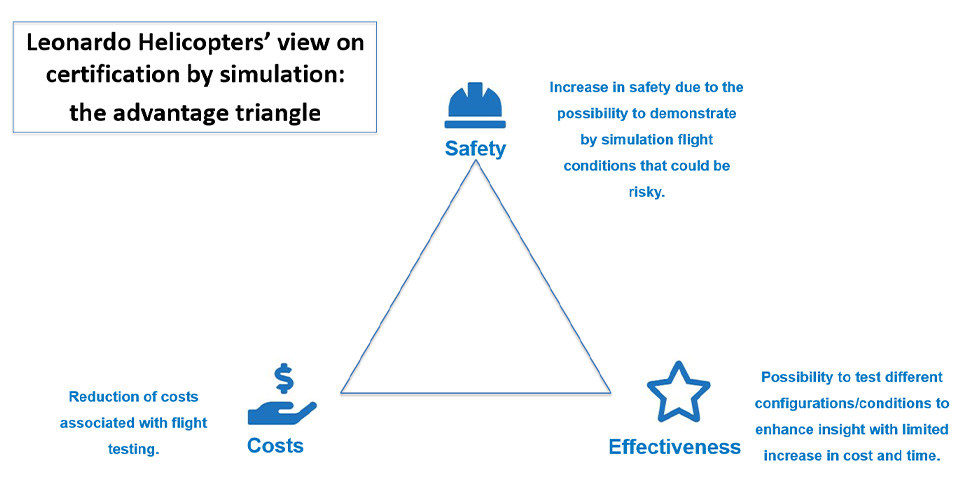 The AW189 success story
Certification by simulation is already possible in certain circumstances but is currently applied on a case-by-case basis. Back in 2013, Leonardo Helicopters achieved a first for the company and for civil helicopters by applying the certification by simulation approach to the AW189.
The activity focused on 'engine-off landing', a complex emergency procedure which previously required a 'real' touchdown for certification. "A real touchdown always carries some risk, so we developed an alternative approach," says Ragazzi. "We used mathematical modelling, flight test data and our AWARE simulation facility in Cascina Costa to validate a new virtual procedure that did not require live flying. The procedure was accepted by EASA in 2013 and then by the FAA in 2014."
Further certification by simulation milestones have since been achieved on other Leonardo Helicopters models including the AW119, AW139 and AW169. Yet, if approvals date back as far as 2013, why has the practice not been rolled out more widely? "It's a question of confidence and trust from a regulatory standpoint that the modelling is truly representative of what happens in the real world. This is particularly true for more frequent procedures with less inherent risk. So, for example, low-speed controllability or a One Engine Inoperable (OEI) situation. Such scenarios demand greater levels of validation in the modelling to be sure it makes sense to have simulation replace live flying."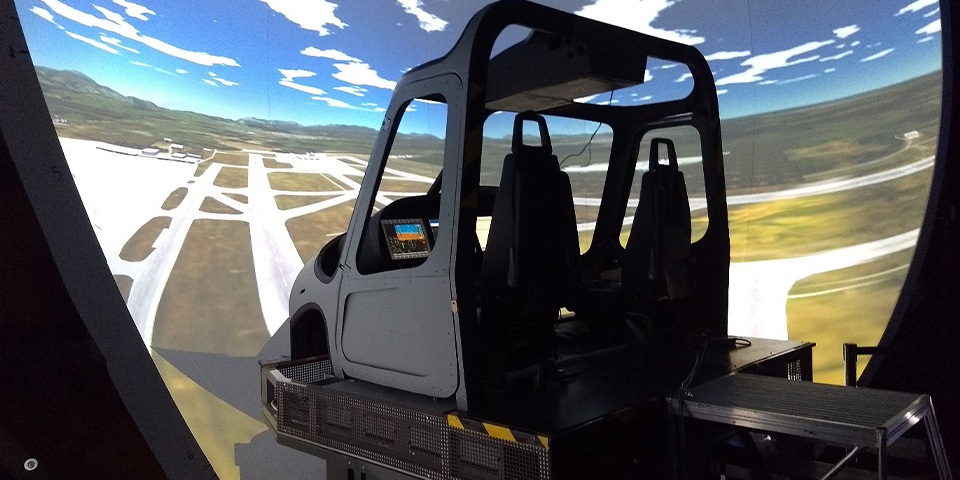 RoCS programme
Certification by simulation is about to take an important leap forward, however, thanks to the Rotorcraft Certification by Simulation (RoCS) programme. RoCS was launched in 2019 as part of the Clean Sky Joint Undertaking 2 – with funding provided by the European Union's Horizon 2020 programme.
Its goal is to define a virtual certification process for aspects of rotorcraft flight that could be applied not just to today's helicopter models, but also to tiltrotors and to future rotorcraft types.
Research is being led by the Politecnico di Milano, alongside two UK universities – the University of Liverpool and Cranfield University – as well as research institutions from the Netherlands (NLR) and Germany (DLR). EASA is also involved in reviewing the findings.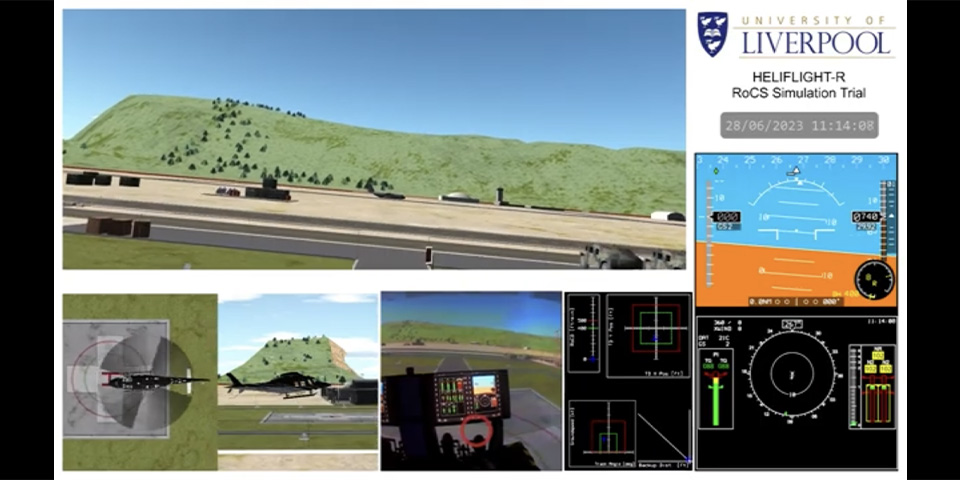 "Our role within Leonardo Helicopters has been to set the roadmap," explains Ragazzi. "We defined the goals of the research in the form of three questions: Can any certification paragraph be substituted by simulation? How good the simulation model needs to be? How good the simulator cuing systems needs to be? "
After four years of investigation, the programme team is due to present its full findings in November this year. The result will be a virtual certification process applicable to different paragraphs of the certification rule. It will also represent the first formal and comprehensive set of guidelines covering certification by simulation. Ragazzi concludes: "This is an important milestone because these guidelines will ultimately be available across the industry and will create a first step toward a framework to test and certify future generations of aircraft."
Leonardo Helicopters will apply the learning from RoCS across the existing product range and the insights will also support future developments such as the company's Next Generation Civil Tiltrotor (NGCTR) research and innovation project.